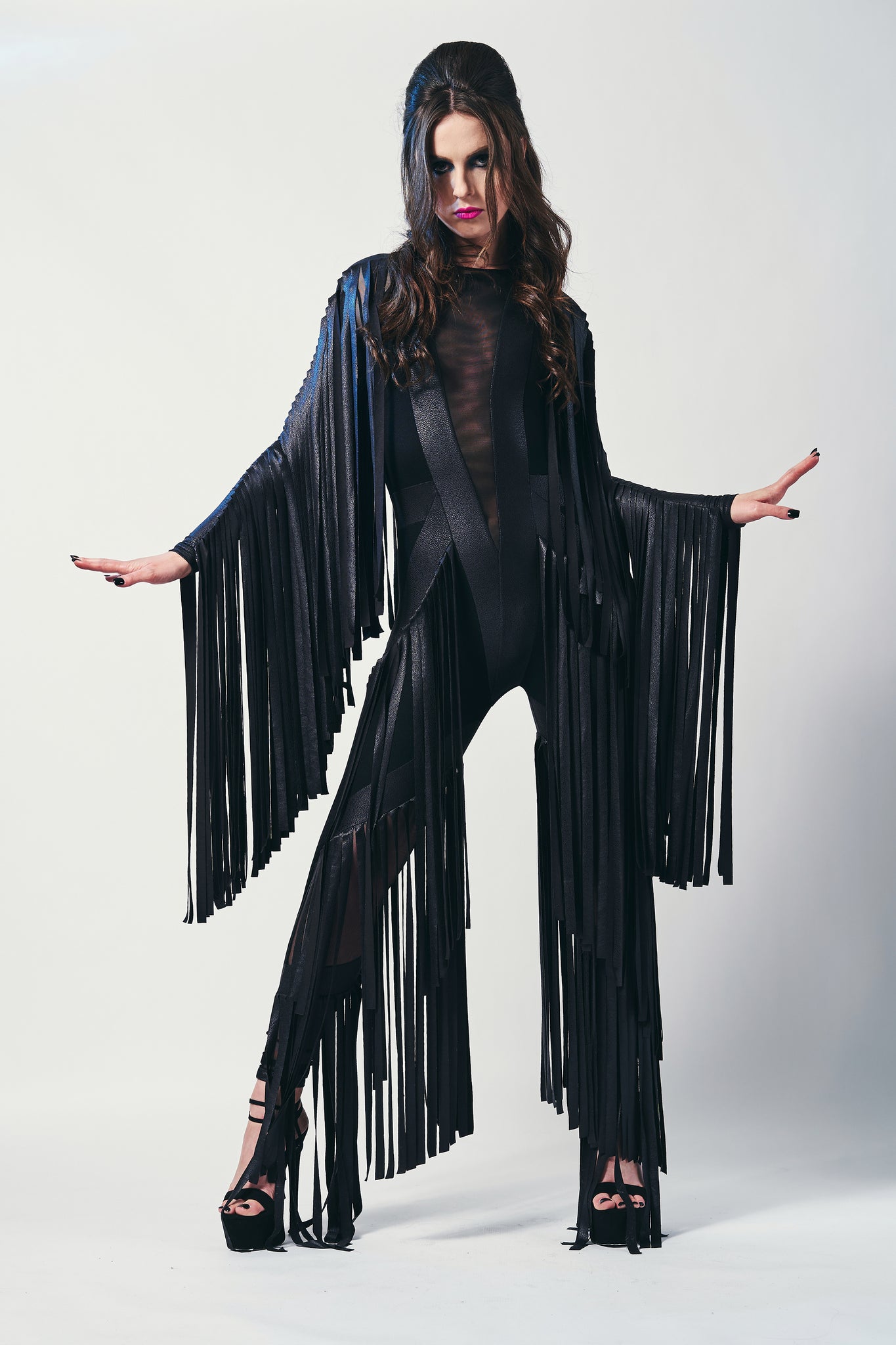 Coagula Fringe Full Bodysuit (was £450)
SALE 30% OFF
'Coagula' Fringe full bodysuit by Simon Preen.
Coagula (join together)
Black power mesh base full bodysuit with 5cm thick all over strap/ribbon like design in black leatherette. 23 inch length, 1.5cm width chunky fringe starting from front waist, wrapping around under seat and twice around the leg in a continuous line getting shorter towards ankle. Full 23 inch fringe arm FRONT AND BACK from top shoulder to wrist with black mesh under arm. This piece features opaque/non see through black under panelling at bust, seat and front crotch for coverage unless specified otherwise. Zip fastening at centre back.
All materials 4-way stretch.