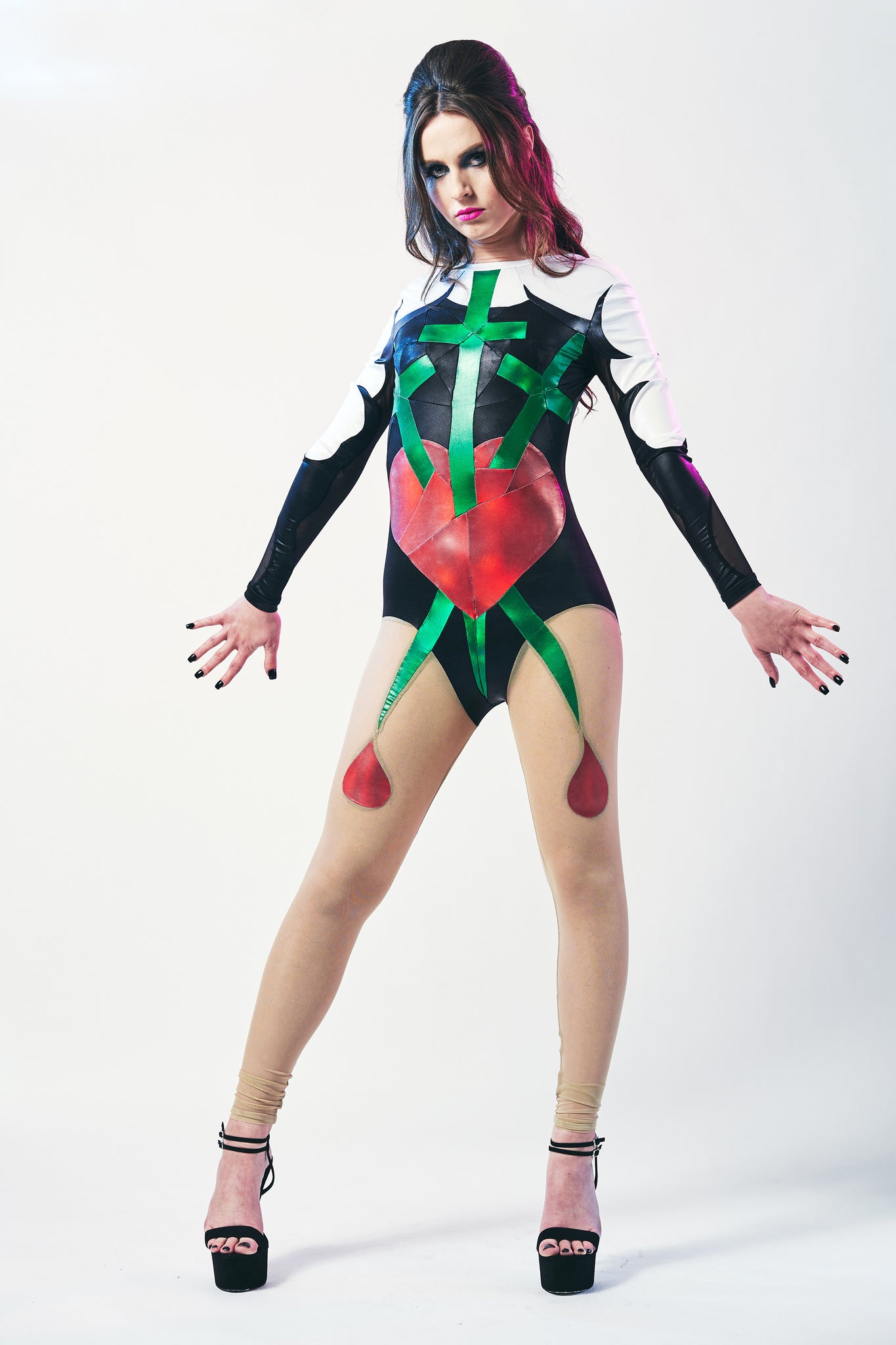 3 Of Swords Full Body (was £350)
40% OFF
'Three Of Swords' bodysuit by Simon Preen
A full body illustrated tarot card come to life, represents new beginning as a result of pain. Red holographic heart plunged with three green holographic swords a black PVC base with white pearlescent cloud detail on shoulder and arms. Features a full mesh leg with blood drip detail at swords edge and upside down heart at rear.
Contact info@simonpreen.com for alternative mesh tone leg options.
All materials 4-way stretch.